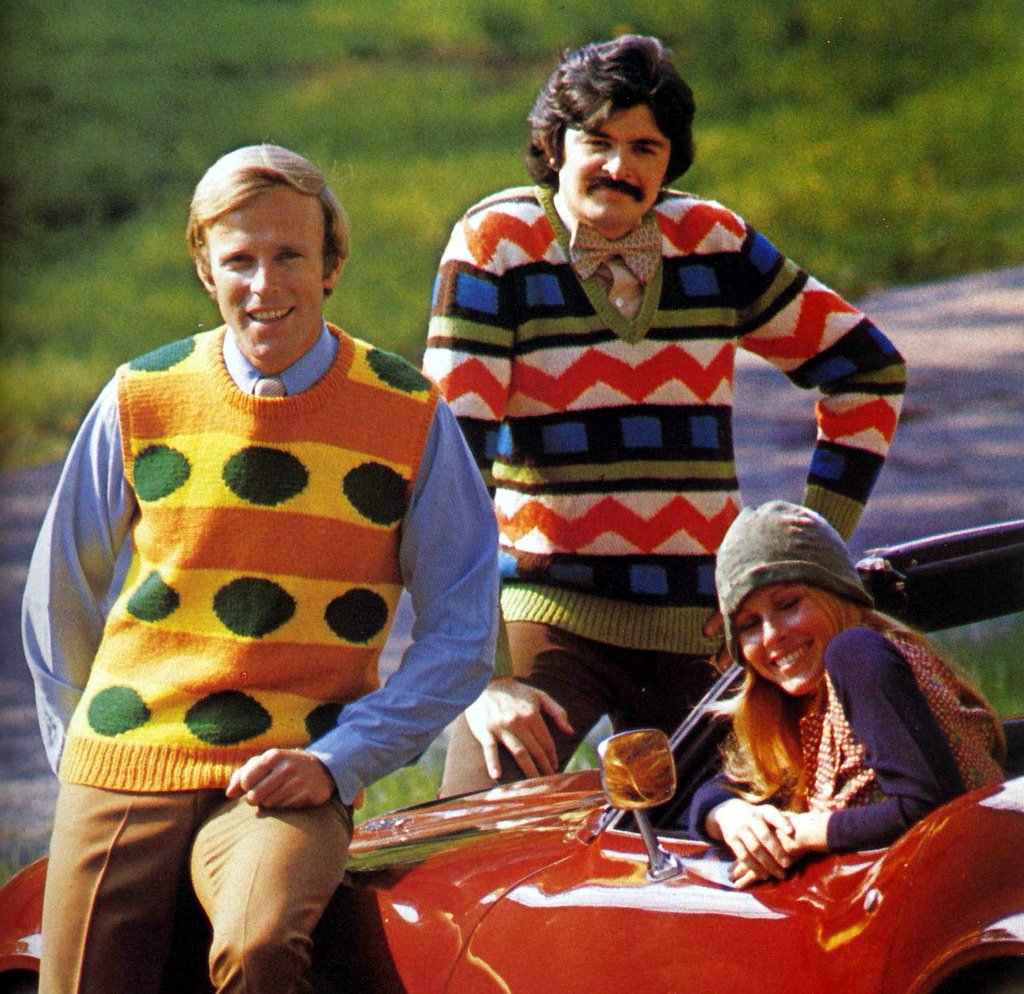 One of the most revisited fashion decades is the 1970s, and even today they continue to influence the modern fashion style. When it comes to fashion, the 70s was unique and very expressive. Hippie looks, glam rock, disco and bohemian were the epitome fashion of that era, and these have taught us to dress well! Let's go retro, and revisit these fashion genres:
70's Hippie
The hippie style started in the 60s, but they evolved to the key look of the 70s. In those years, the hippie look was considered as unique, and the colourful designs were very appreciated. Hippie style was casual yet bold and expressive. Everything depended on the types of prints, patterns, flares and denim used.
Want to fade back into these patterns and styles? At Bingo Extra, the best online bingo site, you will find a vintage look which will bring you back to that gorgeous era. The names of the Bingo rooms are a tribute to that era, plus all promotions and bonuses have a classic aspect which will remind you of those days. As for patterns, you will find different of these in the bingo rooms!
70's Sporty Chic
Aerobics was born in the 70s, and thus it gave rise to the sporty-chic style. This trend encouraged minimalist shapes and silhouettes, with athletic styles. These involved sports jackets, jogging suits, caps, shirts and sneakers.
70's Disco
The Disco style is still very famous in today's generation but it all began back then… High-waist pants, neon colours, metallic and sequins were a huge part of the 70s. At that time, the disco look was synonym of a luxurious look, and was perfect for hitting discos or evenings.
70's Ethnic and Folk
The Ethnic and Folk style were famous at the same time as the hippie look. This style was a sub-culture of the hippies, and featured bright colours and patterns as well. However, this genre was more focussed on cultural designs from traditional outfits of different countries. The most common looks of this genre in the 70s were the Native American and European folk styles such as ponchos, patterns and embraided jackets.
70's Boho Chic
If you love chic and feminine designs, then you would love the 70s Boho Chic eras! This style was all about floral, paisley and crochet designs. It was the most comfortable look which evoked the carefree feeling, and a relaxed silhouette. These clothes were paired better with saddle bags, cropped jackets and sandals.
70's Glam Rock & Punk
David Bowie brought the glam style into the 70s, and he encouraged both men and women to adopt this unisex style. Not caring about the lines between masculine and feminine outfits, people who dressed as Glam Rock icons, wore ruffles, satin blouses, metallic, skin-tight pants, unique shoes and make-up. Plus, they dyed their hair in flashy colours like pink or purple. The punk look came a little after for the rebels, and the punk music lovers.