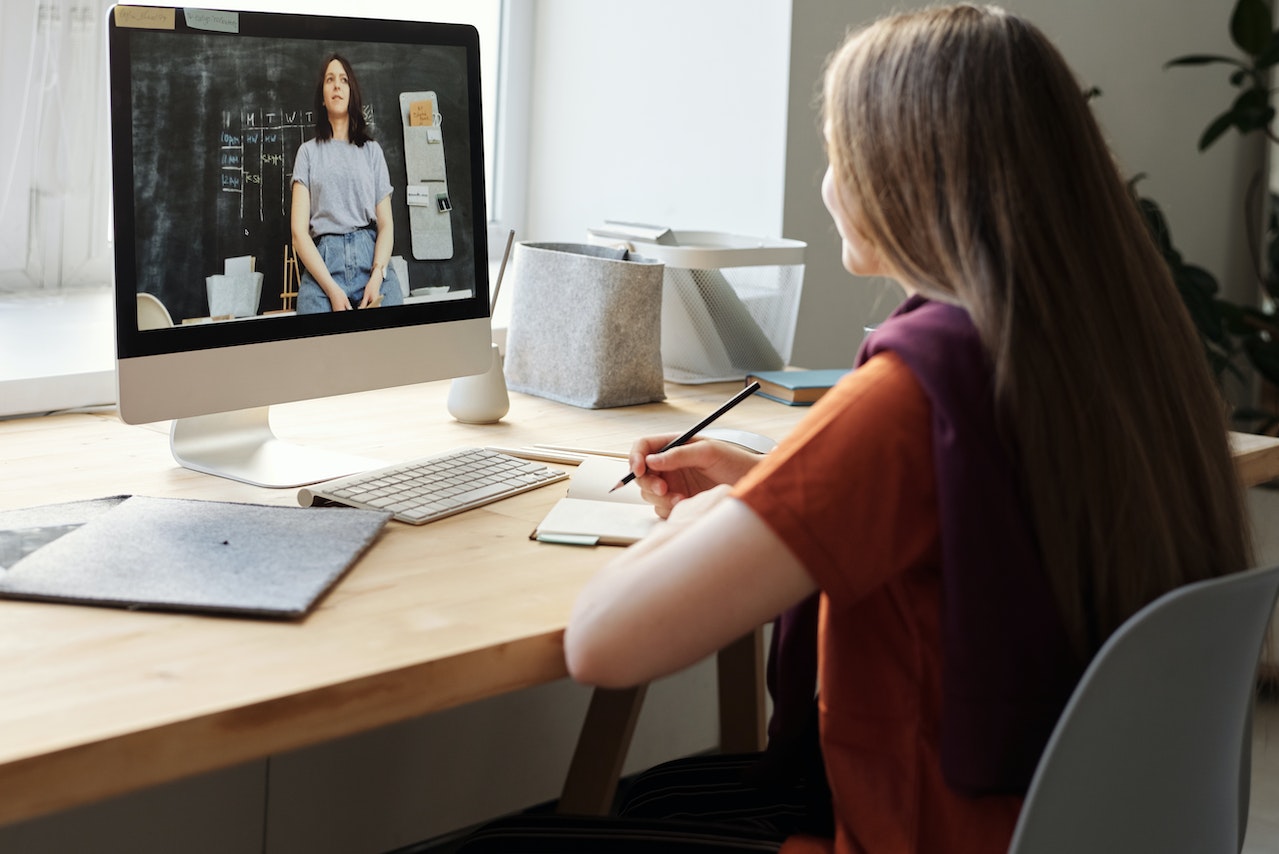 The pandemic resulted in a significant increase in online learning by adults. Much of the training that had begun as face-to-face in classroom environments was pursued online. Furthermore, individuals were encouraged to use the time freed up by short-time work schemes to take up new training. As such, the pandemic provided a powerful test of the opportunities learning online presented.
It also highlighted its key limitations, including the prerequisite of sufficient digital skills, computer equipment and internet access to undertake training online, the challenges of delivering traditional work-based learning online as well as the struggle of teachers used to classroom instruction.
However the availability of technology is not a sufficient condition for effective remote learning. EdTech has been key to opening new opportunities for delivering education at a scale. This being said the impact of technology on education remains a challenge.
Teachers Are More Critical Than Ever
Regardless of the learning modality and available technology, teachers play a very important role. Regular and effective pre-service and on-going teacher professional development is key. Support to develop digital and pedagogical tools – to teach effectively both in remote and in-person settings – is needed.
Online Learning Is Accessible
Online education gives you the chance to study or teach from anywhere in the world. This means that there's no need to commute from one place to another or – alternatively – follow a strict schedule. On top of that, not only will you save time, but you also save money, which can be spent on other necessities.
In addition, the virtual classroom is available anywhere there's an internet connection. So a good way to take advantage of this is to travel. For instance, if you're studying abroad and want to get a job, online education is a fantastic choice. There's actually no reason to give up on working or studying while discovering new and exotic places.
Online Learning Is More Cost-Effective As Opposed To Traditional Education
Not like in-person education methods, online education is more affordable. There's also frequently a wide range of payment options that allow you to pay in instalments or per class. This allows for improved budget management. Not only that, but there are also a lot of scholarships available for online studies these days. In other words, the monetary investment is less however the results can be better than other options.
Learning online can assist students hone the technical skills they need on the job. New skills may include the ability to utilise new software suites, do in-depth research online and communicate effectively online in different formats such as discussion boards and teleconferencing.
It's a well-known fact that online learning is the future and will certainly replace a large portion of land-based learning. In the same way that live casino online roulette replaces the need for a land-based casino, eLearning replaces the need for a physical classroom.
Mobile platforms have also granted access to more people to benefit from online learning. This has created a big data and machine learning has given personalised solutions to the course content with utilising the big data. In the future, it will really not be shocking to see a lot more elements in the online learning structure for example VR/AR or more advanced machine learning algorithms to democratize the learning more.