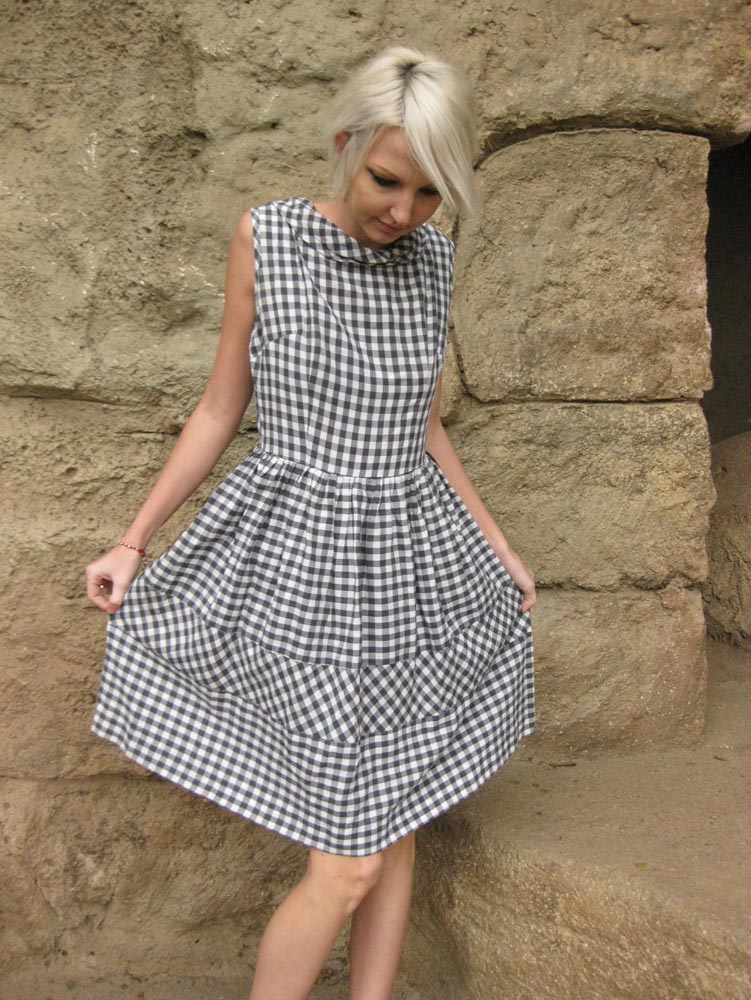 From a recent shopping trip, it is clear that dresses are back in fashion. It has been a long time since I last saw such a good selection available. I liked many of them, but it was the day dresses that really caught my eye.
It was tempting to come home with an armful of them, but I resisted. However, I thought a quick roundup post was in order to give you all an idea of what is out there so you can pick the right day dress for you.
Wrap dresses
Wrap dresses are a nice simple design classic that just plain works. They are elegant, and look good on practically anyone. It is important to buy one that features a generous overlap.
If you do not you could easily end up showing more cleavage or leg than you were expecting to. By adding a nice belt, some high heels and simple jewellery, you can easily wear this type of dress for a nice meal out.
Two in One dresses
These dresses are fun. As the name suggests this garment is a dress, but does not look like one. What you get is a skirt part made from one material and the top made from a different fabric. This gives you the look of a two-piece outfit without all the hassle. There is no going to the wardrobe to get dressed, only to discover that you cannot wear what you were planning because you forgot to iron your top.
Everything fits as it should and stays in place. It drives me nuts when my blouse comes un-tucked when reaching up for something on a high shelf. A 2in1 dress solves that problem. The top is sewed to the skirt, so it stays where it should. You look perfect almost regardless of what you get up to.
Tunic shift dresses
This simple design is a classic. On the hanger, the cut looks somewhat boring. It is more or less the same width all the way down, but once on this straight style of dress actually shows off your curves nicely.
Cami dresses
For those really hot days there is nothing quite like a camisole or cami dress. They are made from light material and are sleeveless, so they are perfect for taking on holiday. Most come are mid-thigh length, so if you have nice legs they are great fun to wear.
Twist knot front dresses
Now I particularly like this style of day dress very much. The twist knot at the front creates beautiful pleats that run at an angle down the top and bottom half of the dress. Sounds weird I know, but they look great and they are very flattering. If you have a bit of a tummy, the pleats create a nice distraction to the eye, and to some extent cover up any unseemly bumps.
That is my roundup of my favourite day dresses, but there are more styles available. If you want to find out about some of the others, just click the link.