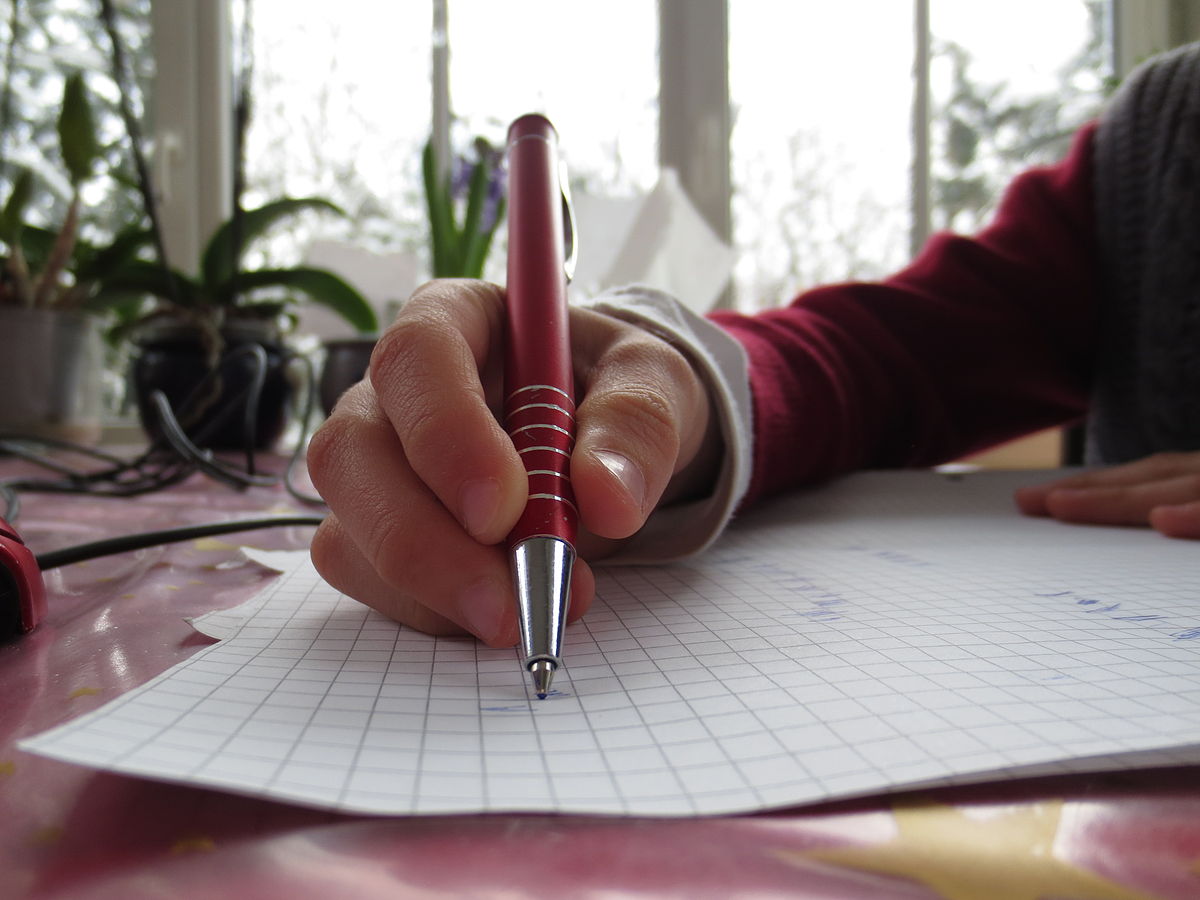 Photo by CC user Mummelgrummel on Wikimedia Commons
As a college student, you will likely be faced with the task of writing quite a bit. Along with reading, it's one of the most important things that you will need to be competent at in order to succeed in college.
But for many students, succeeding as a writer can be difficult. To help you with this, here is a look at a few easy ways that you can improve writing in college.
Start a Blog
The best way to improve your writing is by simply writing. There are few ways around this. If you don't write, it's going to be almost impossible to improve on any significant level.
While most college students are well aware of this fact, you may have a difficult time finding a way to write every day. A great way to do this is by starting a blog. According to Neil Patel, this can be done in less than an hour.
Blogging is advantageous because it gives you an opportunity to write on topics that you feel comfortable and enjoy writing about. You can literally start a blog on anything you want. By writing on topics you enjoy, it becomes much easier to develop a habit for writing on a consistent basis.
Develop a Process for Editing
One of the biggest misconceptions that young writers have about writing is that their first draft needs to be well written in order for their final draft to be of high quality. In the end, this is simply not the case.
The first draft is an opportunity to write down everything that is on your mind related to the topic at hand. The editing is where the real magic happens.
By developing a process for editing, you take away the anxiety that causes many young writers to procrastinate when writing their first draft. You also raise the likelihood that the end product you create will be of the highest quality possible.
Read
As novelist Stephen King says, "If you don't have time to read, you don't have the time (or the tools) to write."
If you want to become a good writer, you must first become good at reading. Set aside time to read every day, even if it's just a magazine article or blog post from your favorite writers. It will do wonders for your writing.
Develop an Understanding of How to Research
Another issue that holds many college students back from being better writers is that they don't understand how to research. At the end of the day, however, research is the foundation for just about any type of writing.
With this in mind, it's important that you develop an understanding of where to research, what resources to use for your research, and how to incorporate that research into your writing. Just as with writing itself, this is something that will get better with time.
It's important to realize that everyone has to start somewhere, so don't get discouraged if it takes time for your writing skills to take shape. By committing yourself to reading and writing on a consistent basis, developing a system for editing, and improving your research skills, you can become a rock star writer in no time.