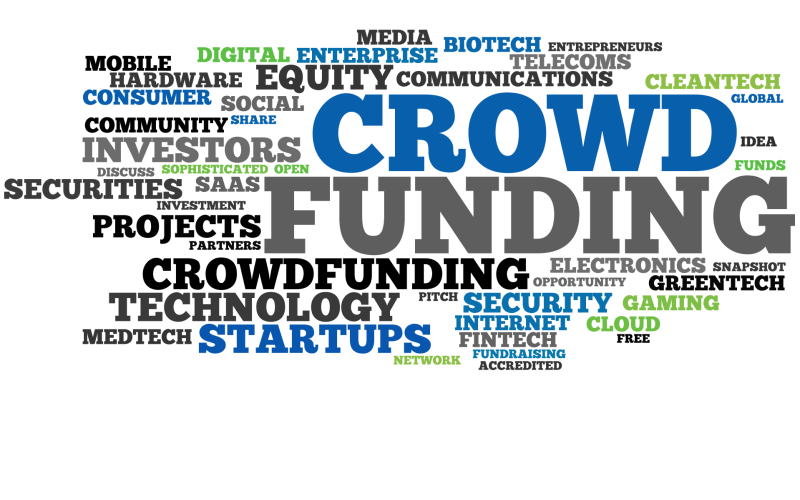 Are you looking to create a new science lab or improve an existing one but you're struggling to raise the funds you need to complete the project? You're certainly not alone. Many schools, colleges and universities face this problem.
As UK lab furniture specialists Innova Design Solutions highlighted in a recent blog post, good lab design can significantly improve students' performance, so it's essential that these environments are spot on. Fortunately, through crowdfunding, the internet has opened up a new way to generate resources for these projects. Keep reading to find out more about this approach and to see whether it might offer a solution to your funding shortfall.
What is crowdfunding?
Also known as crowdsourcing, this is an increasingly popular way of accessing funds for businesses and other groups. It involves reaching out to people online to encourage them to help you meet a set fundraising target within a defined period of time. By getting groups of individuals to pool their money in this way, it can generate potentially large sums. As well as raising funds, this approach can be an effective way to involve communities in projects.
Pick the right platform
To harness the power of crowdfunding, you'll need to identify a suitable platform. There are a range of options to choose from, with popular options including the likes of Indiegogo, JustGiving Crowdfunding and CrowdFundEd. Bear in mind that certain platforms are set up so that you only receive your funding if you reach your defined goal within the specified time limit. These campaigns are known as 'all or nothing'. In contrast, 'keep it all' campaigns allow you to take the money raised regardless of whether or not you meet your target. It's worth noting that while 'all or nothing' campaigns can be higher pressure to run, they have a better success rate in terms of meeting targets.
Ensure you have a compelling story
You'll also need to ensure you have a compelling story to tell potential donors. This means spelling out exactly what you will use the funding for and how it will benefit your school or college. People like to have a very clear idea of how their money will be spent, so if you're embarking on a big project, it may be wise to create a number of different crowdfunding campaigns that cover specific elements of the building work or refurbishments you wish to complete. Also, to maintain people's interest, it pays to keep campaigns short. Ideally, they should run for no longer than a month or two.
Promote your campaign
The key to your success or failure will lie with how effectively you promote your campaign. To reach out to enough people, you'll need to build a large support group including teachers, pupils, school governors and parents. On your launch day, get your core supporters to sign up to your crowdfunding page as 'helpers' so that they can share the campaign with their networks. This should give you some initial momentum. Bear in mind that as well as encouraging people to donate, it's essential to try to persuade them to spread the message to their contacts. This is how campaigns really take off.
In addition to social media sites and emails, you can spread the word via print and radio ads, events and noticeboards. You may also want to get in touch with local media outlets, community groups, clubs and businesses to see if they will support your campaign. However you're reaching out to people, ensure your messages are tailored. If your tone comes across as generic and impersonal, you'll struggle to get the support you need.
To maintain momentum throughout your campaign, stagger your updates. For example, make sure you keep people interested by providing interesting facts and testimonials on an ongoing basis. It's also useful to announce when you reach certain milestones. Meanwhile, in the closing days of your campaign, generate extra hype by asking supporters to make one final push to get other people involved.
Part of a bigger picture
If you follow these suggestions, crowdfunding could play an important role in making your new science lab a reality. However, particularly if your project is large in scale, you may need to tap into other sources of funding too, such as government-run capital investment schemes and charity grants.