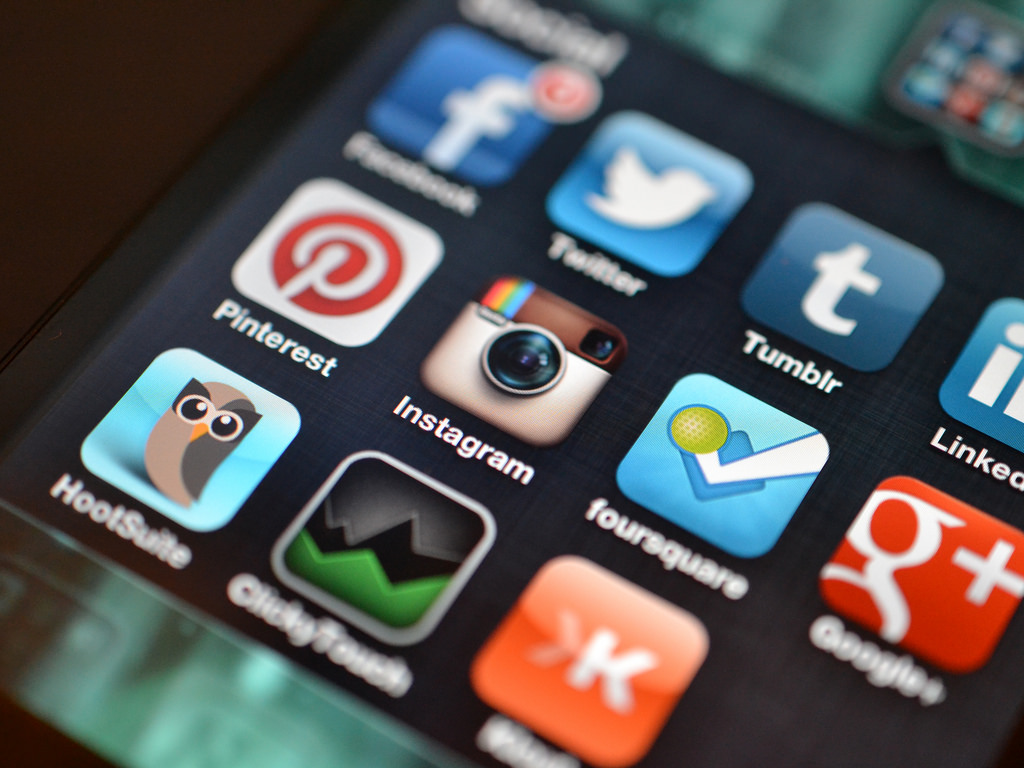 Modern media affect nearly every career field in some manner. Whether professionals are interfacing with it to stay informed or to be aware media coverage concerning one's industry, it's important to recognize that one's work never exists in a bubble. Within contemporary educational programs, understanding the effects of media as well as interacting with it are emphasized as part of students' total learning experiences. Understanding how to deal with it in strategic, intelligent ways must be included as a component of every curriculum in the 21st century.
Sports Industry Pros Need to Be Media-Smart
The glare of the media spotlight in sports is especially strong. Nielsen Media Research reported that sports program viewing rose sharply in the last 10 years. Per their findings, over 31 billion hours of sports were watched in 2015, a 41 percent increase from 2005. Forbes Online predicts that revenues from the sports industry will grow to $73.5 billion by 2019 and that sports media rights will increase to $20.6 billion in the same period. With these statistics, it's not unreasonable to conjecture that the relationship between media and sports will not only continue, but grow in significant ways.
With these realities, it's no surprise that media and public relations are strong specialty areas of study in many sports management educational programs. Additionally, students seeking education in other disciplines within the field must learn about the effects of media exposure. Specifically, handling relations challenges strategically, with an eye towards the best possible outcome for all parties involved, is critical in this high-profile industry. For example, Adelphi University addresses these topics in its Master of Science in Sport Management program, emphasizing how mishandled public relations crises could ruin an athlete, a team, an athletics department or an entire sport.
Don't Dismiss the Value of Social Media for Medical Professionals
While social media has received more attention for its entertainment and marketing uses, there's no doubt that it's a good way to quickly access and spread information. The medical profession is no different. Many healthcare organizations and resources have learned to utilize it to their advantage. The most prominent and successful strategies include tooling their online presences to allow patients to reach out to them more quickly, as well as serving as reliable sources of useful information. Also, social media platforms easily lend themselves to marketing by medical providers by direct engagement with their constituents.
Medical and healthcare educational courses of study around the country have been aware of these relationships between providers and social media for some time. In fact, many actively encourage their learners to engage with dependable and trusted sources to stay informed. For instance, Adelphi University's Master of Science in Healthcare Informatics program suggests several high-profile medical Twitter accounts for matriculants to follow to stay aware of both general developments in the healthcare industry as well as news about happenings in the health informatics field.
21st-Century Education Programs Must Be Cognizant of Modern Media Realities
Mass media, in its traditional forms as well as modern social media, is like our quick arriving paperless society, an inescapable reality. Both now and in the future, professionals must learn to be savvy. Strategies that leverage it to a client's benefit, both in positive promotion as well as damage control for unforeseen negative events, are now being addressed in many educational programs.