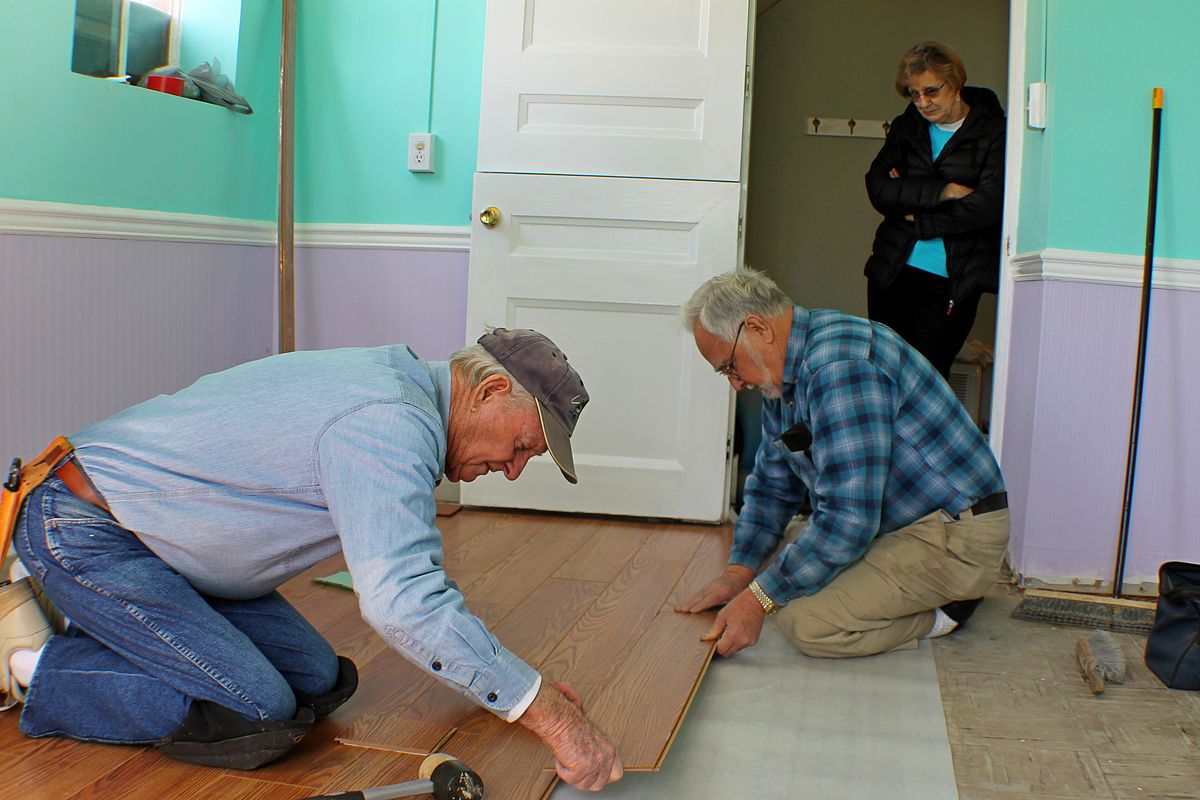 If you are looking for a quick and easy way to update your floors, laminate flooring is a good option. It is easy to pick up almost regardless of where you live in the world, and comes in a range of finishes including stone, wood and tile effect. Usually it is also affordable.
You do have to do some work when it comes to preparing to lay laminate flooring. Below we have outlined the steps you need to take to get a good finish.
Strip back to a firm surface
Laminate flooring is designed to be laid on any clean and firm surface. Potentially you can lay it over the top of your existing floor.
On the surface, this seems like the fastest option, and sometimes it is. However, not always, for example if you lay it over your existing flooring there is a chance you will need to adjust your doors. It may be necessary to remove a few centimetres off the bottom of your door, so that it can be opened easily.
You also need to be careful about creating a trip hazard for those entering the room. If you lay one floor over another, you will effectively create a small step that will have to be negotiated when people enter the room. It may also be necessary to do the same with some of your cupboard doors. You also need to bear in mind the fact that you will be hiding some of your skirting board when you lay it over the top of your old floor.
If you have to remove your old flooring, remember to clean the surface properly, and check that it is level. Do not worry if it is not, all you need to do is to order some self-levelling fluid, and use that to create a good surface to lay your new floor onto.
Measure the room
Before ordering your laminate flooring, you need to be sure that you have measured your room correctly. This calculator will help you to get the calculation right, but be careful to include any nocks and crannies.
It is usually best to order a little more flooring than you actually need. That way if you make any mistakes you will have enough material leftover to be able to correct them.
Learn how to do the job right
If this is the first time you have laid a laminate floor, it is important to go online and watch a couple of tutorial videos before you buy. Doing so will allow you to get a feel for how complicated the job is, and decide if it is within your capabilities. Reviewing the videos will help you to prepare for the task, and give you confidence.
Buy the right tools
Buying the right tools will make all the difference to how easy it is to get the job done. You do not have to spend much, but you need to have everything you need easily to hand.
If you take these simple steps your will enjoy this DIY task, and end up with a great looking floor in your home.