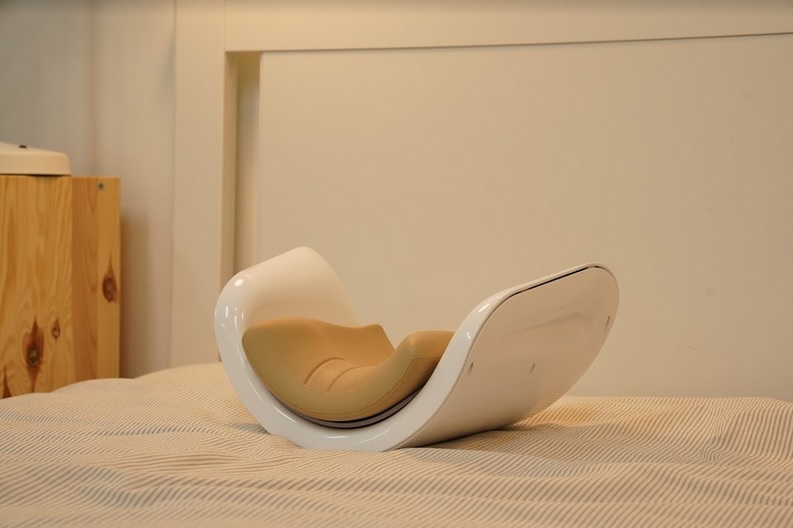 Orbit Pillow – the pillow that scientifically rebalances your spine – has launched on Kickstarter.
Have you ever used a spine support pillow and were disappointed at the lack of results? Then this innovative pillow should grab your attention.
Orbit Pillow is a spine support pillow nested in a bowl-like casing. The pillow rotates side to side while you sleep, making the name quite apt. This unique design is inspired by ships specifically designed to recenter the shifting of weight caused by rough waves. In that sense, when we sleep, the waves are our unconscious movements, and the ship is our spine. By using a maritime physics-based approach to spine support, Orbit Pillow keeps your vertebrae balanced and aligned, making sure that you're getting the most out of your spine support pillow.
But the pillow does more than just recenter the weight of the spine. Orbit Pillow actively stops you from tossing and turning in your sleep, keeping you sleeping on your back straight with excellent sleeping posture. If you find yourself struggling to get a good night's sleep from tossing and turning, or find yourself disrupting the person next to you with your unconscious movements while you sleep, then Orbit Pillow will keep you locked in place and stable throughout the night.
Lots of us who seek out a spine support pillow live with chronic neck pain, and are desperate for a long-term solution. Fortunately, Orbit Pillow also gives your neck a really good stretch – so much so that the company recommends you gradually spend time getting used to the pillow first! This means Orbit Pillow is a great supplement for neck exercises, too. So you can use your Orbit Pillow while you're doing pilates, for instance, for an even better stretch. How many of us can say that our pillow doubles as a piece of exercise equipment?
At the end of the day, though, don't we all just want a pillow that's comfortable? Orbit Pillow has you covered there, too. Orbit Pillow comes with both hard foam and memory foam, so you can customize your pillow for what's best for your neck and sleep quality. The hard foam really gives your neck the stretch it needs. But if you want to maybe give your neck a break tonight, then the memory foam is there for you, too. Either way, you're getting the quality of sleep you want and that you deserve.
Orbit Pillow launched on Kickstarter this April, where it can be purchased at a discounted price.