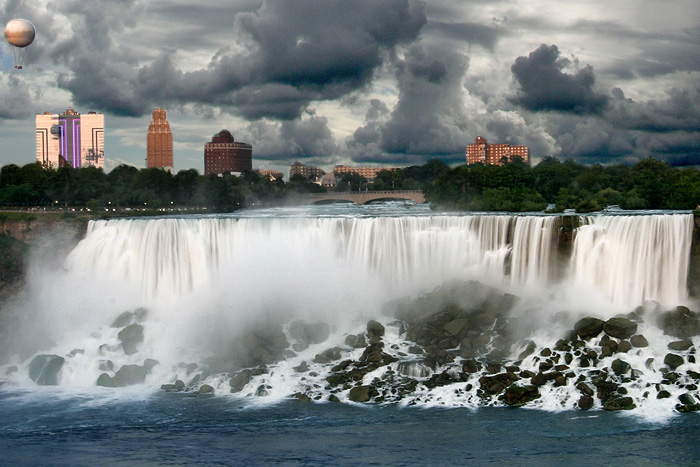 Photo courtesy of http://www.dmitrimarkine.com (CC BY 3.0)
Are you planning a trip to southern Ontario Canada this summer? If you are, then I'll bet that Niagara Falls is at the top of your list of places to go. But have you thought about your trip in detail? Do you know the top hotels for that added touch of luxury? And do you know what you need to pack to cover those last minute excursions you want to go on?
Whether you're travelling in a group, as a couple or on your own, there are some staple pieces of advice you'll need. Just read on to find out what they are so that you will be ready when visiting Niagara Falls…
Where to stay
You might think that finding the perfect accommodation close to Niagara Falls will be an easy task, but it can be stressful if you haven't been there before. How can you be guaranteed that picture-perfect view of the Falls from your room? Will it be close to everything you need? Is it child-friendly? 
Our advice would be to look at the Marriott when booking a Fallsview hotel; they have brilliant facilities, views of the Falls from most rooms (although you can check this on booking) and you'll be able to book a lot of the best tours through their staff.
What to do
You really will be spoilt for choice when it comes to things to do, but there are a few must-see attractions we'd like to highlight. Your first port of call should be the Hornblower Cruise, famous for taking its visitors as close to the Falls as possible. You might also find Niagara's Fury right up your street – a surreal simulator that will leave you shivering from cold as well as excitment.
Then you can make your way up to the Botanical Gardens for a walk around the world-famous rose gardens and the tropical butterfly conservatory, before heading down into Clifton Hill. This is the number one place for amusement arcades, carnival style attractions, restaurants and of course the Niagara Skywheel, where you'll find the very best panoramic views of Niagara.
What to pack
After you've thought about what you'll be doing while you're there, you can decide what to pack to suit your journey. If you opted for any of the wilder tours, then definitely purchase a good pair of walking boots. You might decide to take one of the stunning hiking trails while you're there, and you don't want to end up with blisters.
You should also make sure you allow for any medical emergencies too. If you have family members who get sea sick, make sure you take them with you on any cruises or water tours, as the choppy waters of the White Rapids could get the better of them. You should also bear in mind though that tours where you might get wet usually provide raincoats, so you'll only need to worry about having a good time.
If you have any tips of your own, then please leave a comment and let us know what's on your mind.